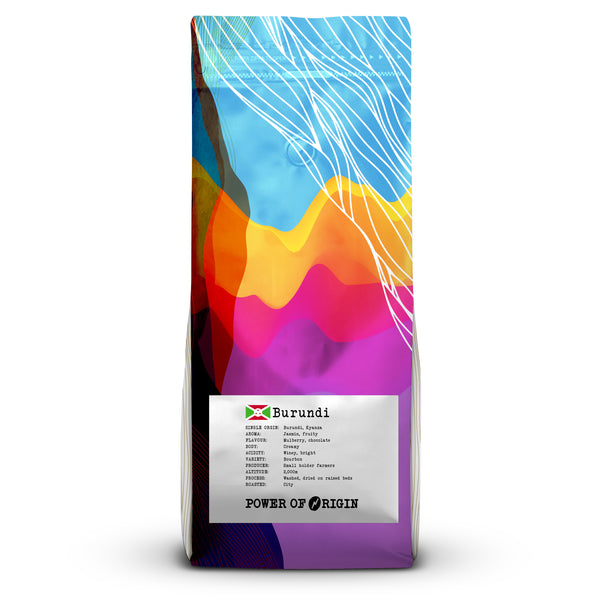 Tasting Notes: Floral Black Tea, Cocoa, Hazelnut, Black cherry
Burundi is famously known as the "Land of A Thousand Hills." Burundi's slopes are home for the finest coffee and also of elephants, hippos, buffalos and crocodiles. In the very centre of the country, the Gitega province is famous for its safari. An abundance of wildlife dominates the landscape, nourished by the red and fertile soils. The Kibuye washing stations lies in the middle of this province.
Farmers from the surrounding area bring the red ripe cherries freshly picked to the washing station. During the colonial days of the Belgians, farmers were obliged to grow coffee. As a result, nowadays nearly, every farm also has a few coffee trees to harvest. After gaining independence in 1962, coffee cultivation was long seen as a leftover of the colonial rule and not really pursued. However, in the past 15 years, the speciality scene has shown an increasing interest in Burundi's fruity and soft-bodied coffees, creating incentives for farmers and washing stations to improve their coffees. We also have seen great potential in coffees from this small country with big neighbours and highly recommended it to you!
Origin: Burundi
Region: Kibuye, Gitega Province, Centre
Variety: Red Bourbon, Bourbon
Altitude: Average 1750 meter above sea level
Harvest Period: April – July
Processing: Washed