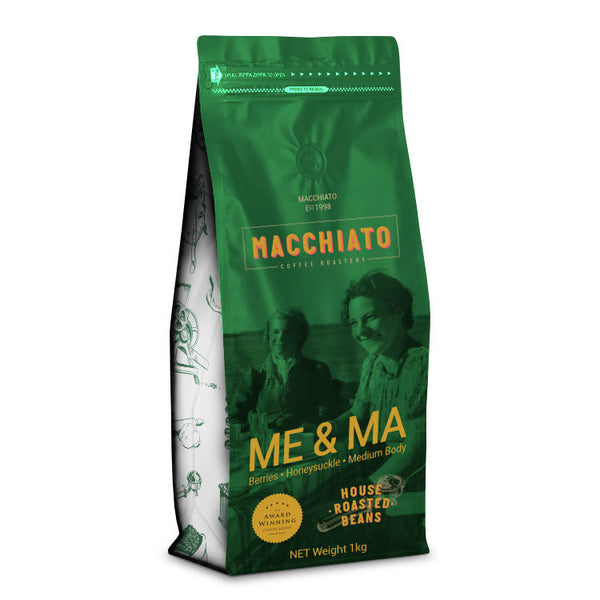 ME & MA
Tasting Notes: Berries, Honeysuckle, Medium Body 
A blend truly inspired by Sunday Coffee with our roaster and his mother. A blend sought from the efforts of mothers and families growing coffee to support the future of their children.
A culture of love and passion for coffee. Exotic greens from the regions of Myanmar and Kenya. 

This blend is fruit-driven and naturally processed. A Winner in silver and bronze at the 2019 /2021  GOLDEN BEAN INTERNATIONAL COMPETITION.